This Website has really interesting mughal-style miniature paintings. I came on a recommendation , and was totally blown away by what I saw. The art pieces here are really a cut above. 

Shou Min T
A Lot of Variety to Choose bought Multiple Paintings and the Packaging was Best, would Definitely Suggest your Website to Others

Thomas
Bought The Artworks from Your Recommendations, that Category is Really Exquisite, and my Wife Like the Artworks that I bought for her as a Surpise

Antonio
Came to this Site Through Google and Purchased Lot, and must say this really looks good in my House, and Thanks for Suggesting me too, would Definitely Recommended your Artwork

Gabriel
Highly recommend visiting to exoerience the huge variety of works.

Akshay
My husband & I both appreciate his artworks, we've been to several stores but his artworks are more define and intricate. We love to come back to his store and buy some more. Highly recommended store, price is very reasonable. :)

winsess
Great place to buy very high quality art at good price.

Ana J
Bought a beautiful piece of work from the Website. A real gem, Highly recommended.

Rikesh
Bought Some Framed Artworks and they are Very Beautiful plus the Service was also very good, Have Suggested your Website to my Friends and Family too

Jonthan
Mughal Paintings
For All those Art Collectors who Love Royalness, Luxuriness and the History, this Category Depicts the Mughal Artworks. ArtUdaipur Offers a Wide Range of Indian Miniature Mughal Artworks that Can add Value to your Collection and Decorate your Home
Mughal Artworks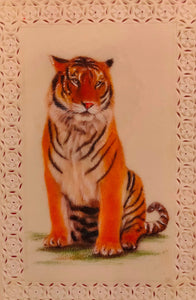 Animal Paintings
If You Admire The Nature And the Wildlife Beauty you would Surely Love this Category. The Artworks in this Category includes Wild Animals, Nature, and are on Painted on Various Mediums such as Synthetic Ivory, Faux Synthetic Ivory, Silk, Paper, Old Paper and many are Framed too.
Animal Paintings
Rajasthani Paintings
Rajasthan is the Hub of the Beautiful Miniature Paintings. This Artworks Depicts the Traditional Rajasthani Artworks and Depicts Procession, Landscape and on Mediums Such as Silk, Paper, Old Paper, Synthetic Ivory and many more. And Decor Your Home with Traditional Art
Rajasthani Painting
Very Fine Framed Paintings collection
Bird Paintings
This Category Includes all the Beautiful Birds that you can Admire Such as KingFisher Bird, Ostrich Bird, Parrot Bird, Sparrow Bird, Eagle Bird, Hornbill Bird and many more. This Category also Includes Birds on Various Mediums and we have framed some of them too.
Birds Paintings